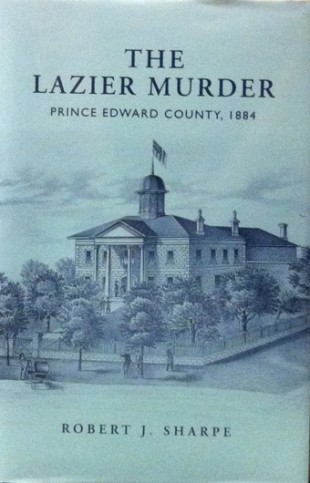 Fans of Justice Robert Sharpe's legal history work will be interested in this OBA interview with him about the Lazier Murder, a
c
ause célèbre
of late nineteenth century rural Ontario (h/t Amanda Campbell.)
https://www.listennotes.com/podcasts/oba-presents-holiday-hours-a-new-cpd-ucrNdLx3voS/
If the interviews spark your interest in Justice Sharpe's book on the case,
take a look at the entry on the Osgoode Society website.
Robert Sharpe is one of the Osgoode Society's most prolific authors, and his latest offering is a compelling account of a late nineteenth century murder case in Picton, Ontario. This very thoroughly researched and engagingly written case study details the murder of a local resident and the subsequent court and governmental proceedings. What emerges is a fascinating insight into the operation of the policing, prosecution and trial processes of late nineteenth century Ontario, one that shows how much public opinion and courtroom atmosphere could at times affect the outcome of a trial.
The Lazier Murder
also looks at the executive commutation process by which it was decided if those sentenced to be executed would be hanged. Sharpe's account suggests that this may well have been a case of what we would now call a 'wrongful conviction.'